Searching for files
To find a file, just searching for one or two keywords defining research. A proposal of suitable tags help you for the research.
To narrow the search, the system automatically suggests tags based on your classification and your search habits.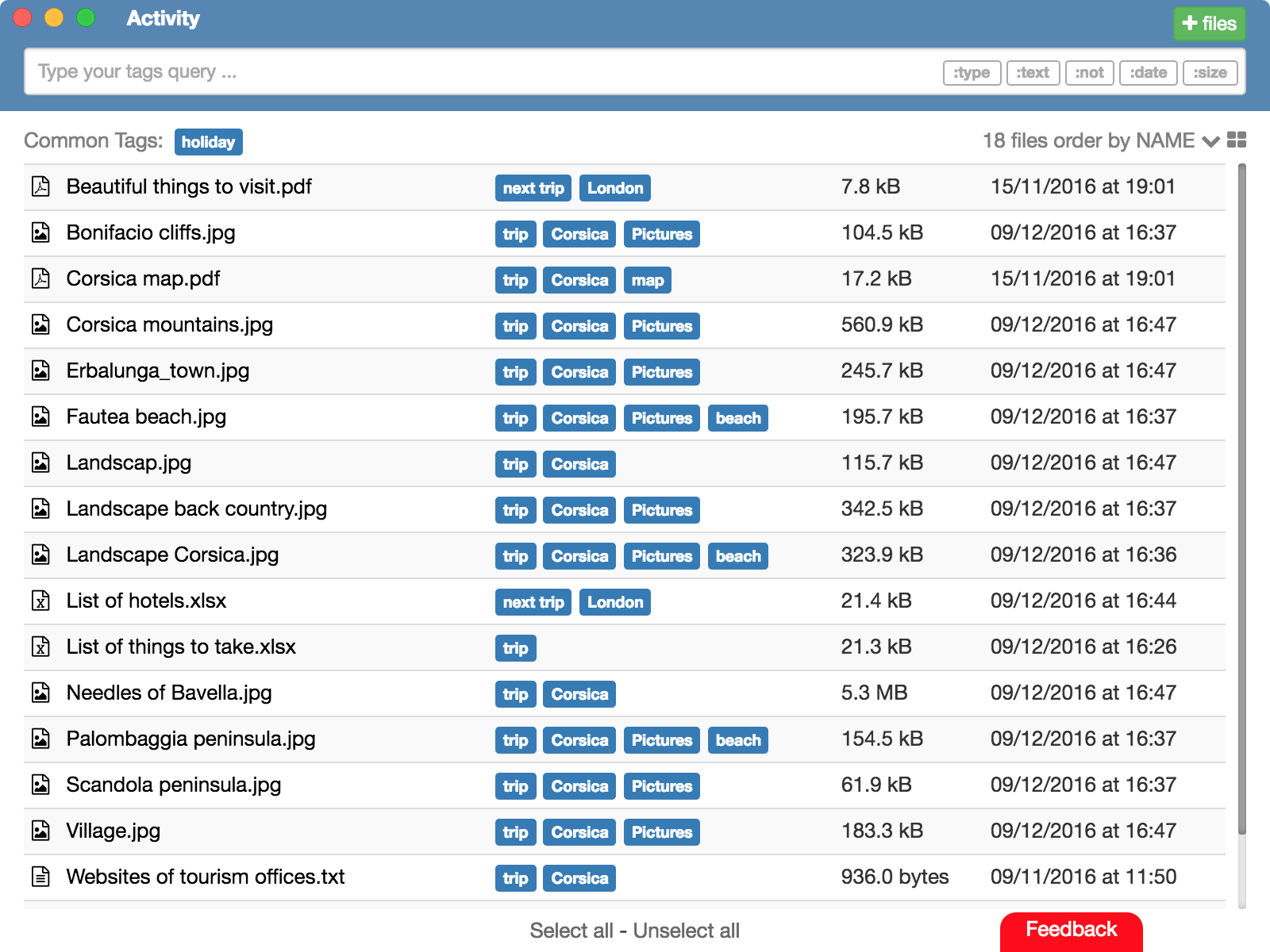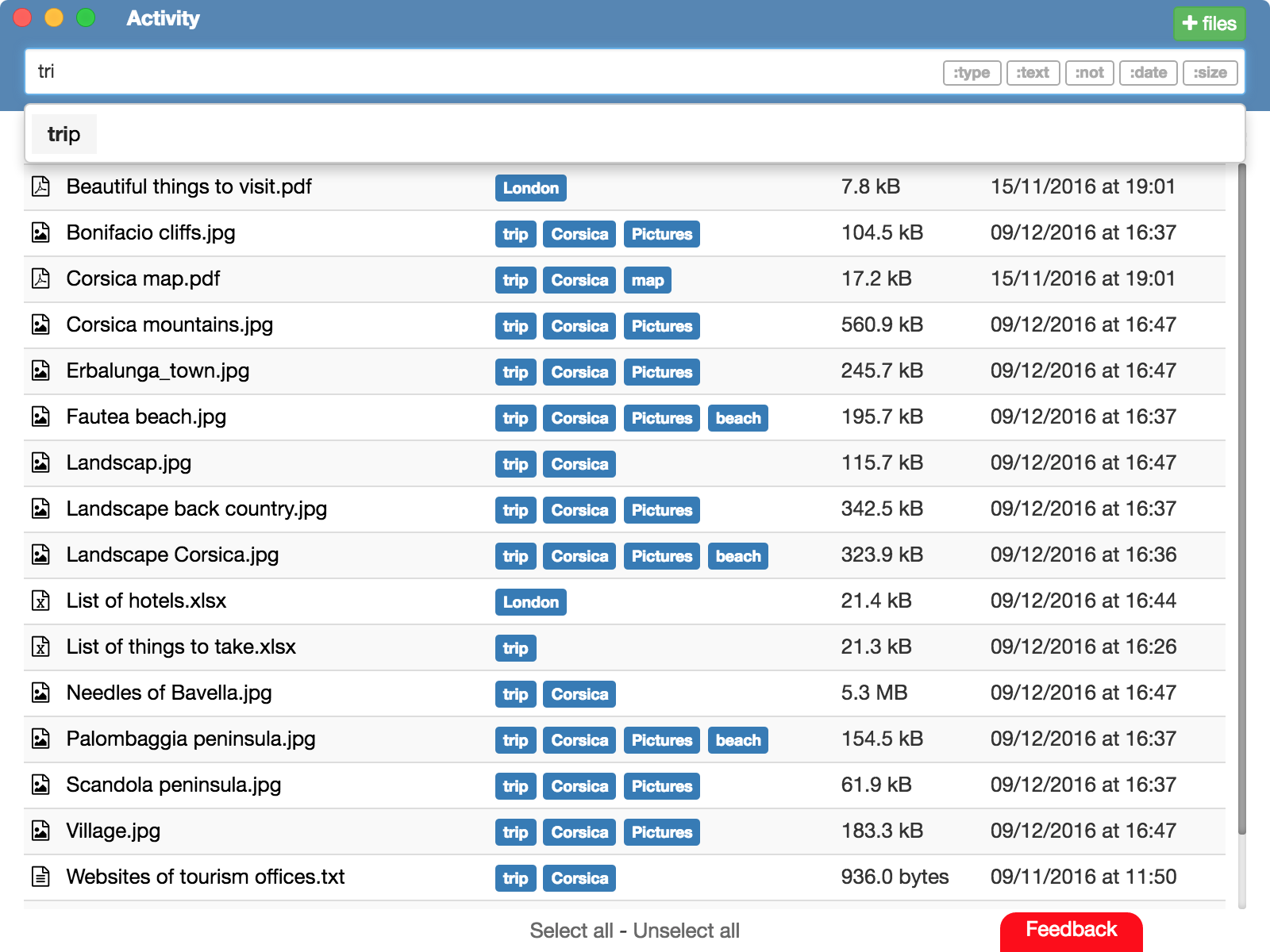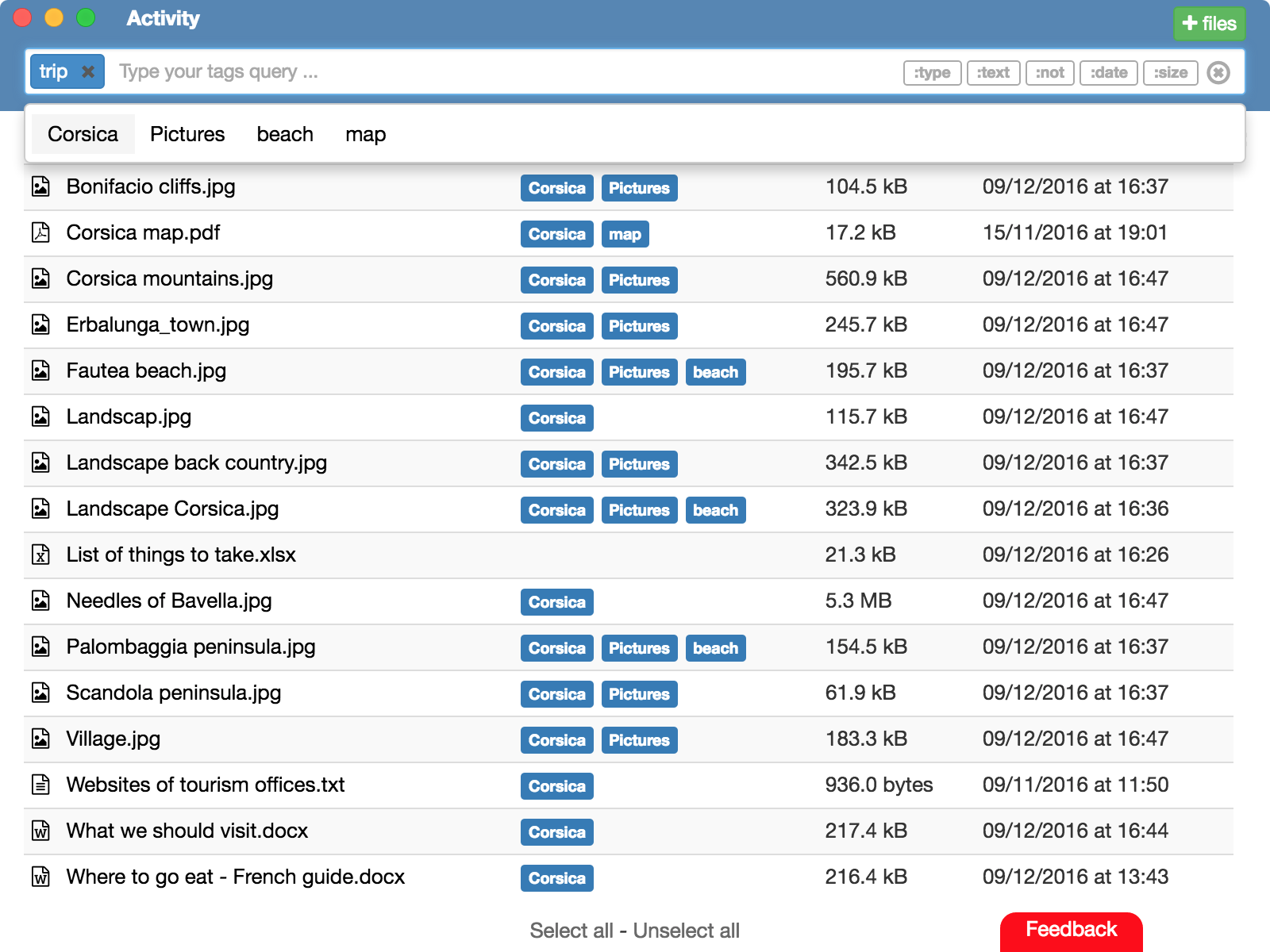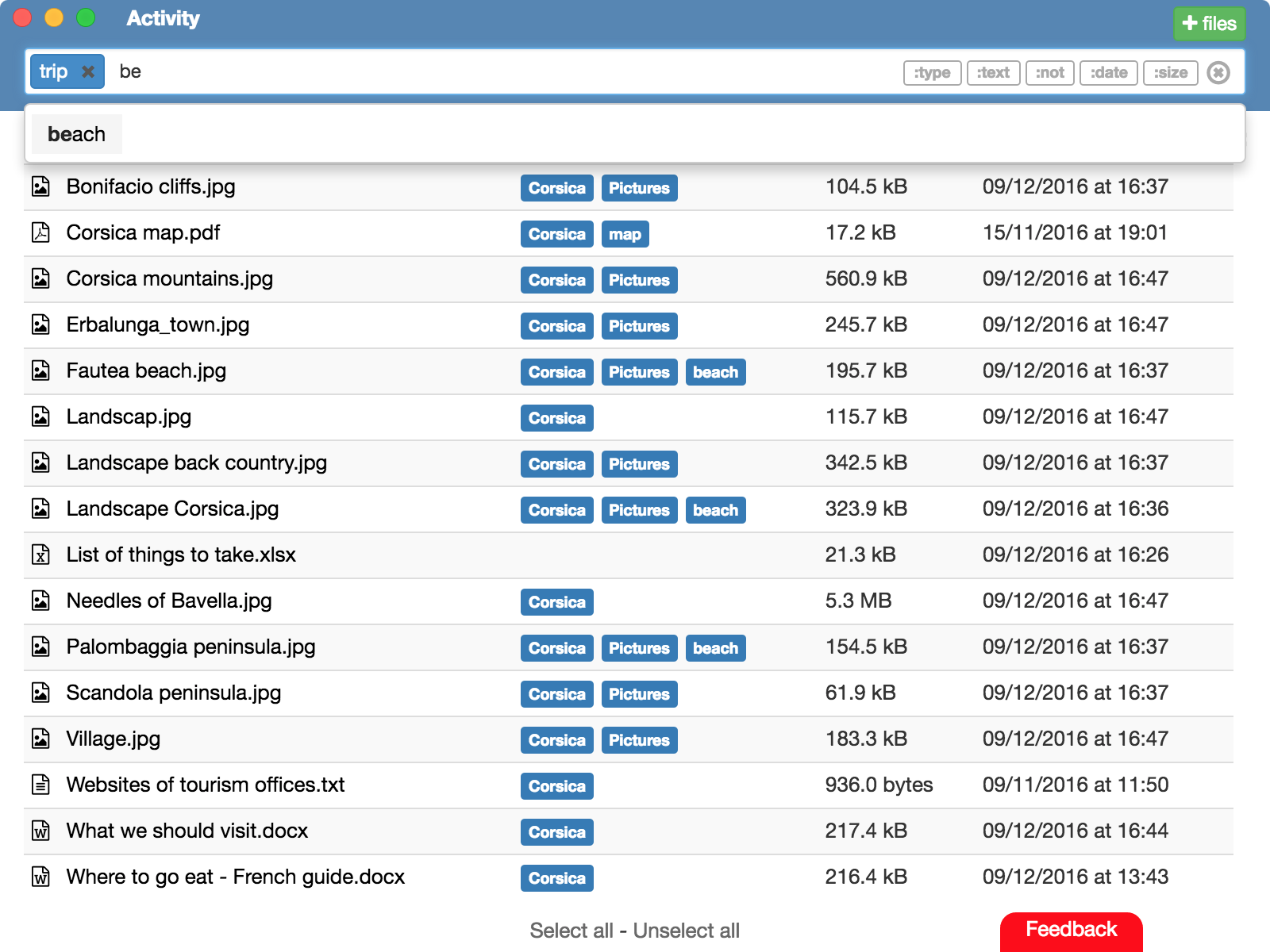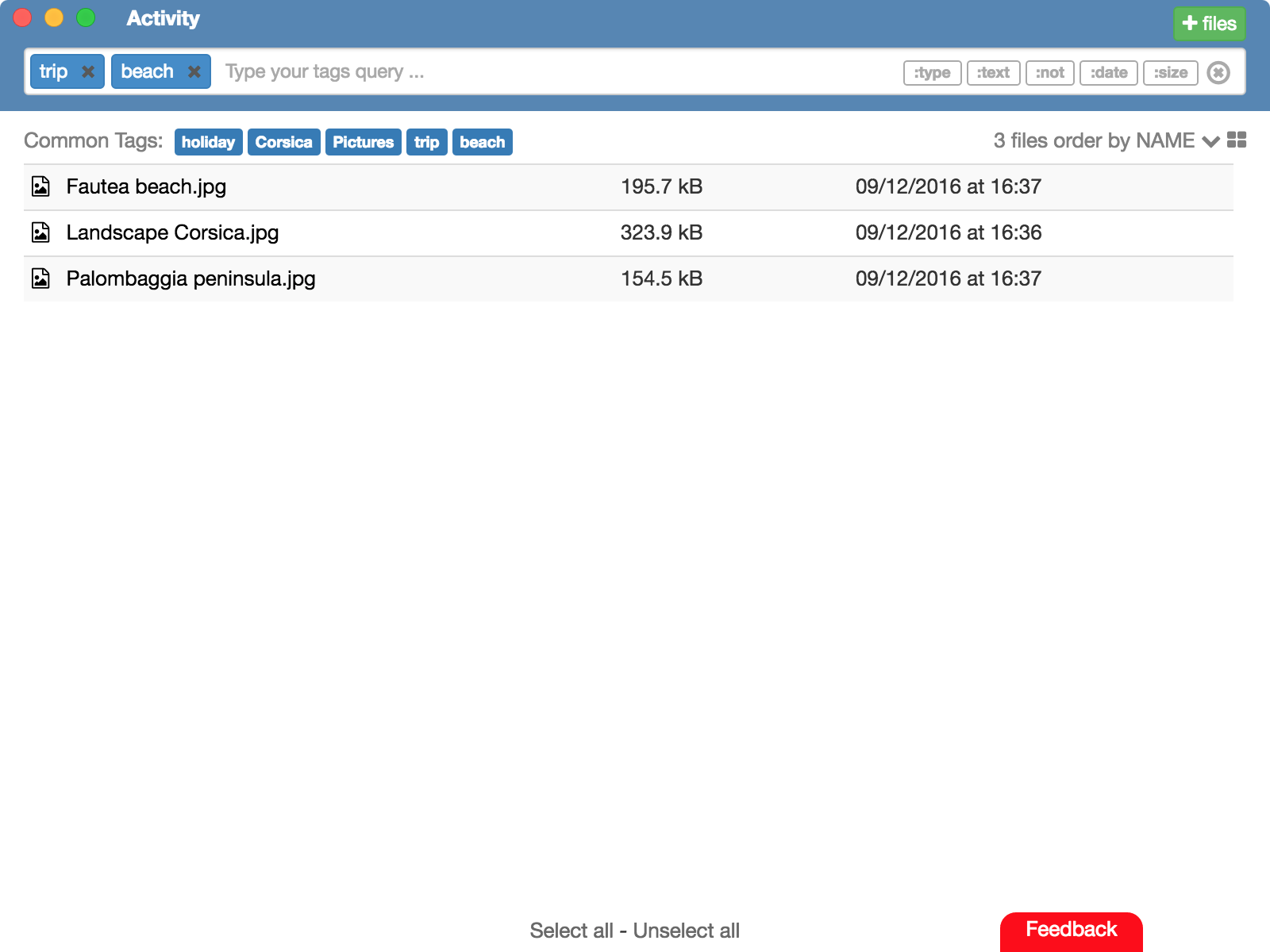 Add files
To add files to TagFlow, simply select the files you want to add. The system already assign certain tags based on file characteristics (document type, creation date, etc.), but also depending on the files you've already sorted on TagFlow.
You can specify the classification of your files if necessary.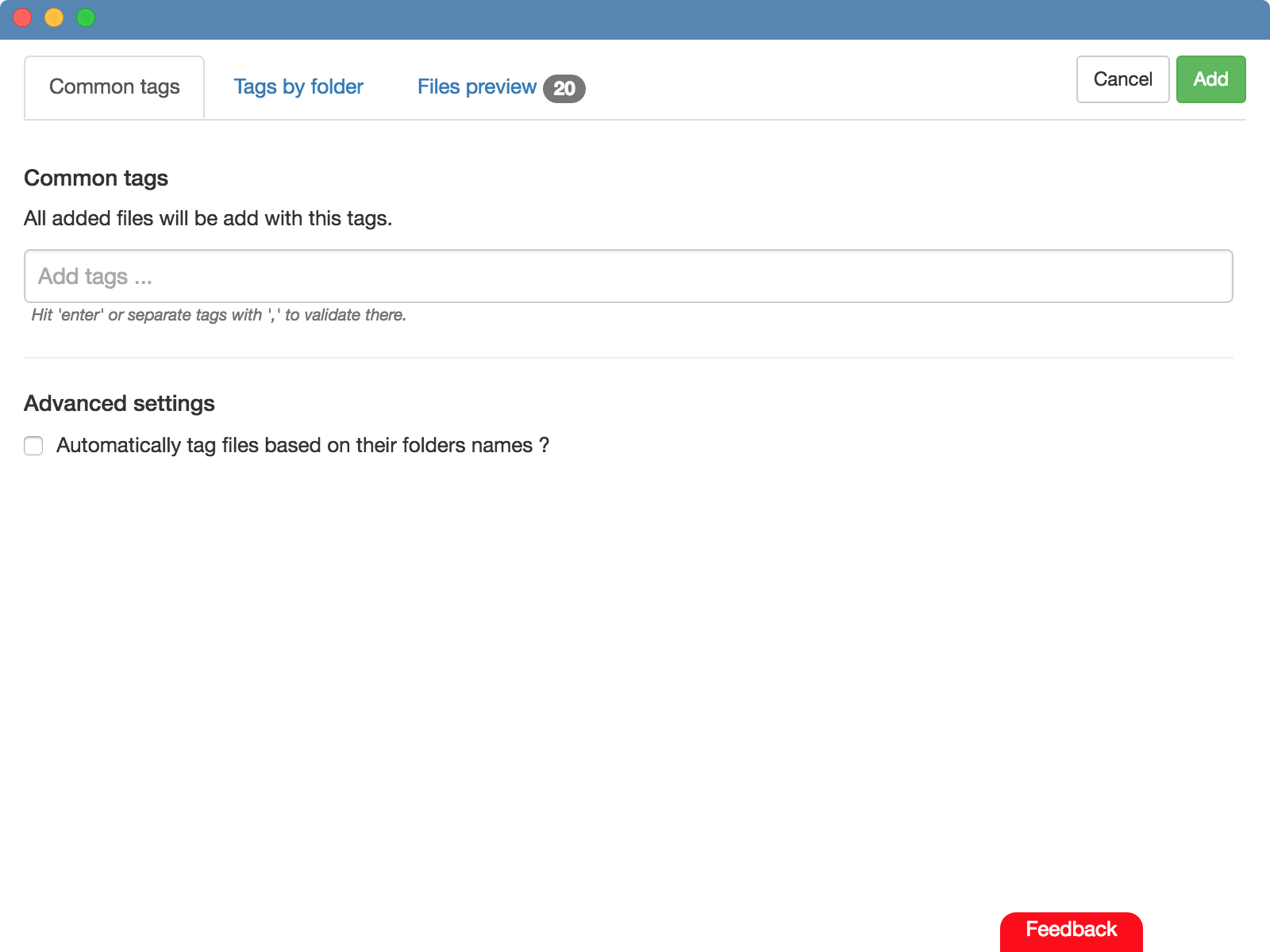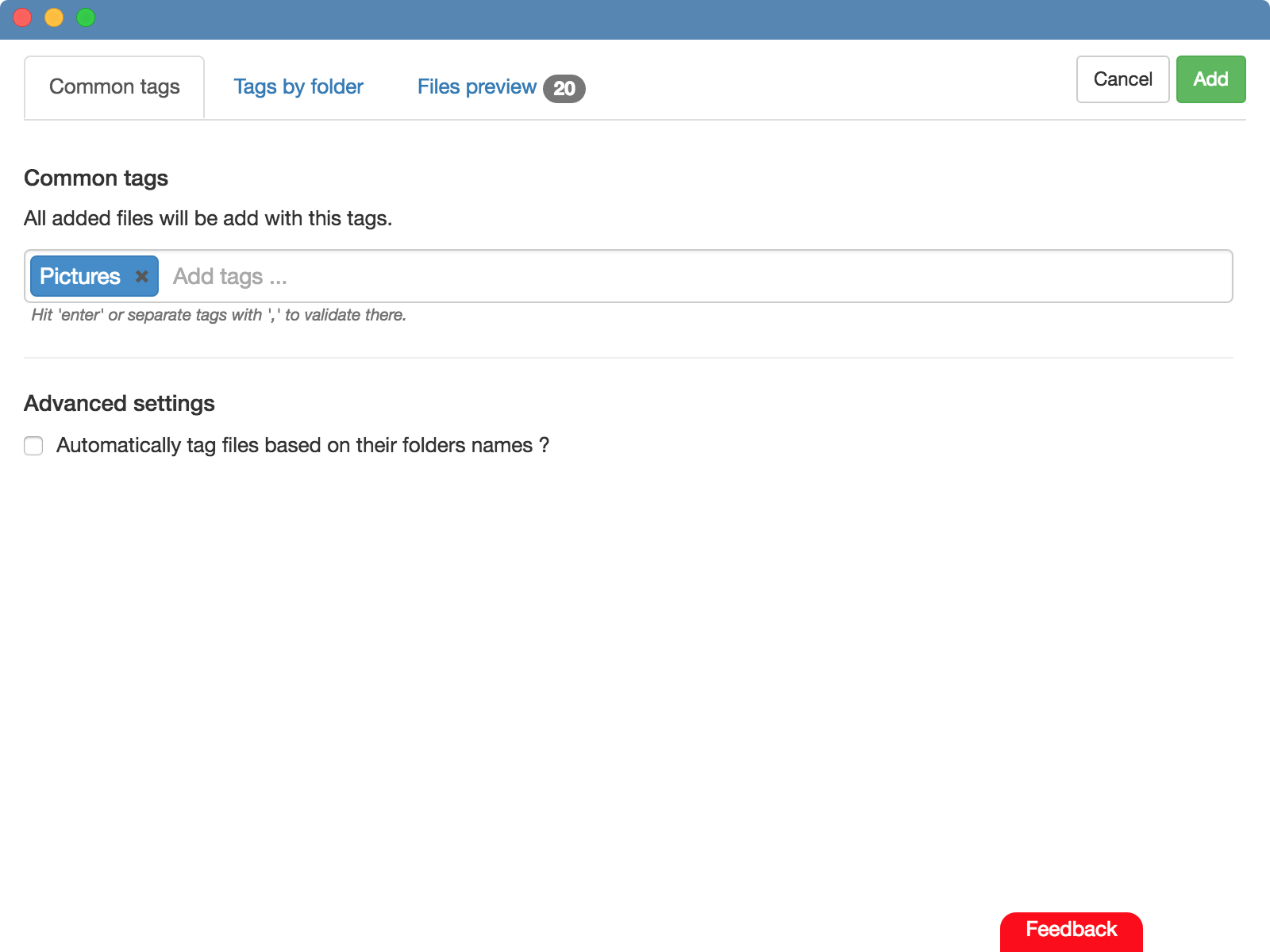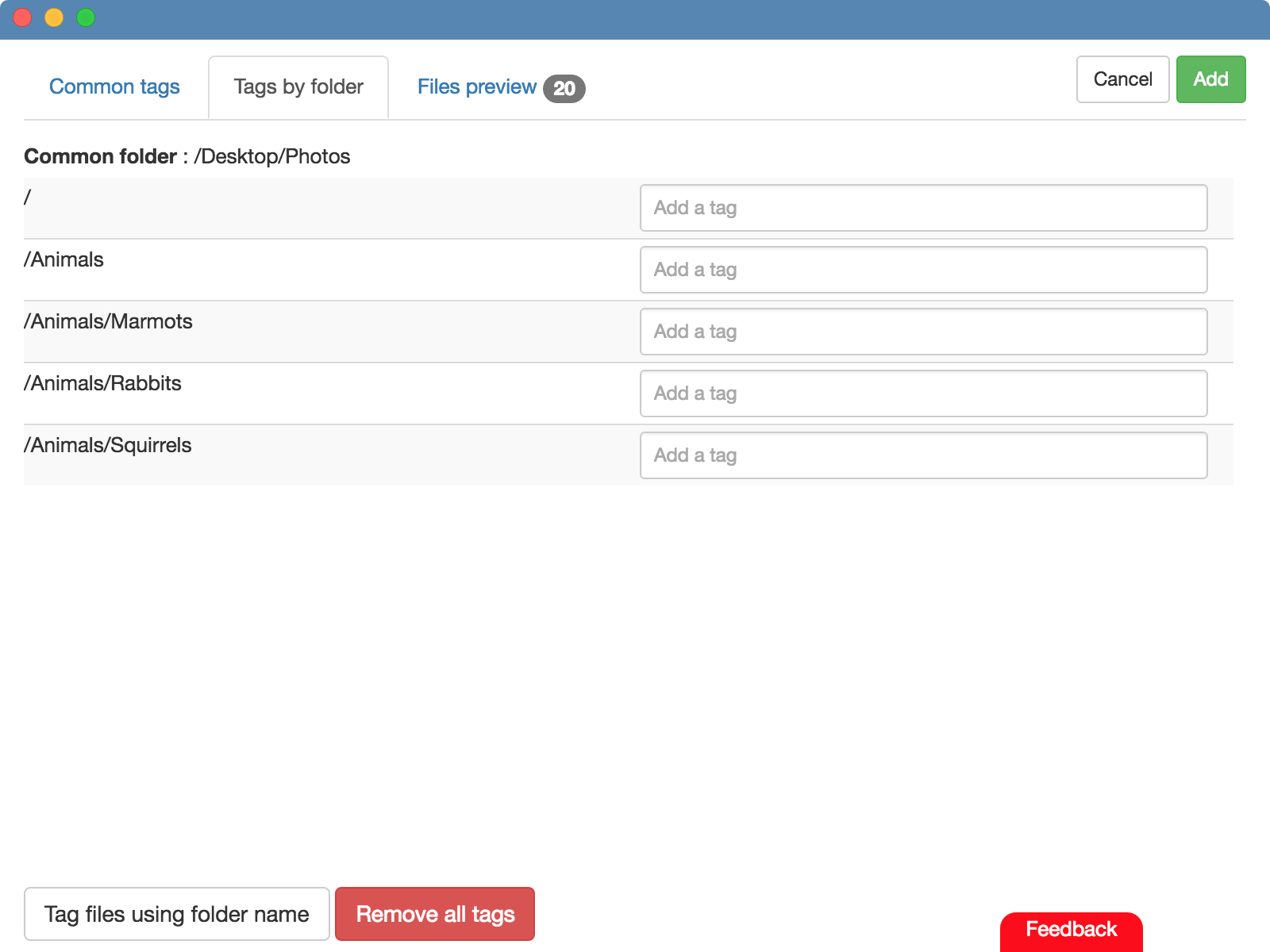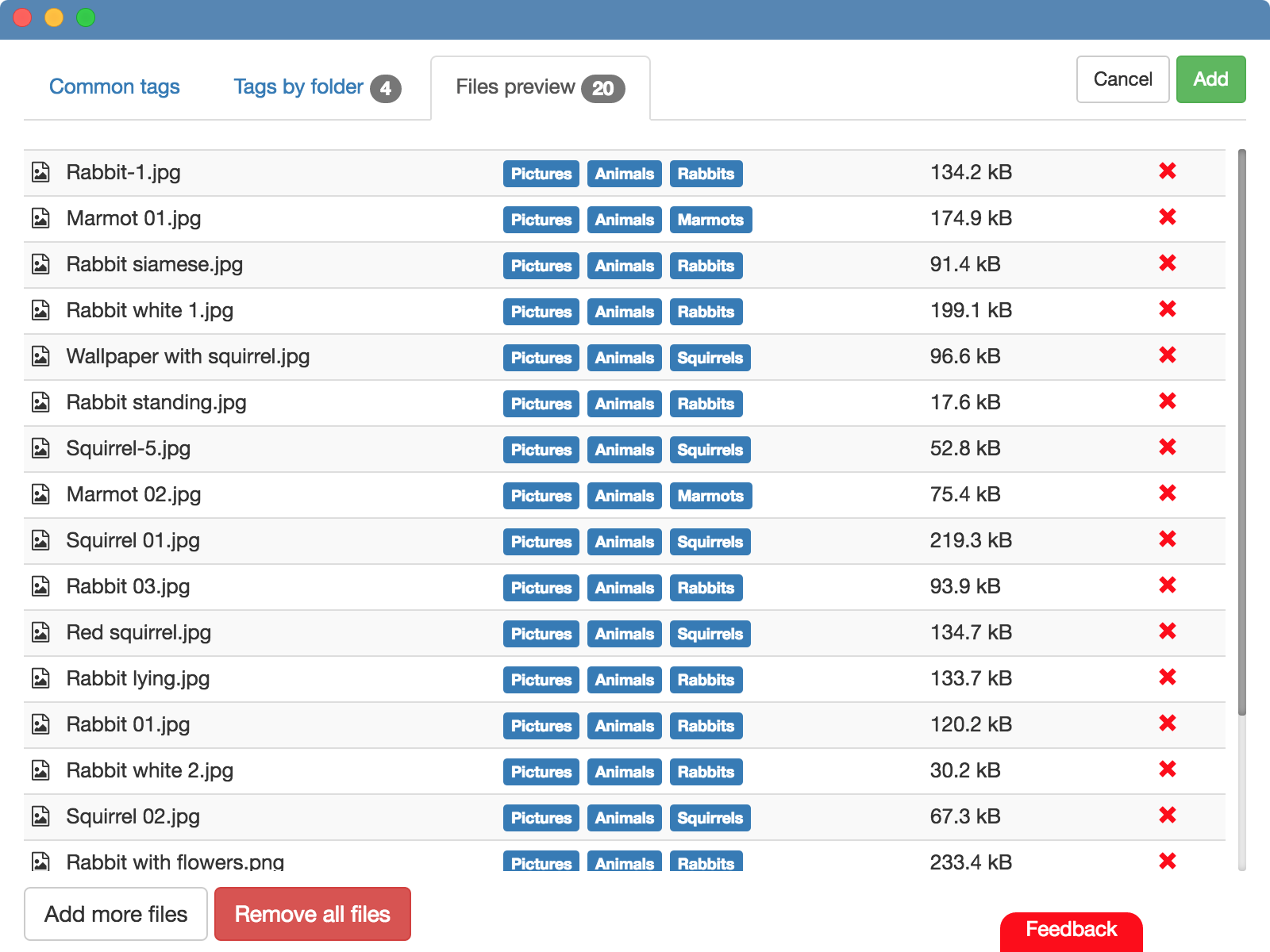 Why using tags ?
You never know where to classify your documents, or what folder they are when you need them? You have documents copied to multiple storage and so many versions of the same file? All these problems are inherent in the system of classifications files that existed before the advent of computers !
The main problem with the files is that one can have only one access for each file: by browsing the folders until you reach the file. With tags, there is more order and it has several ways to get to the same file !